YOUR ULTIMATE GUIDE TO COUPON SAVINGS AND DEALS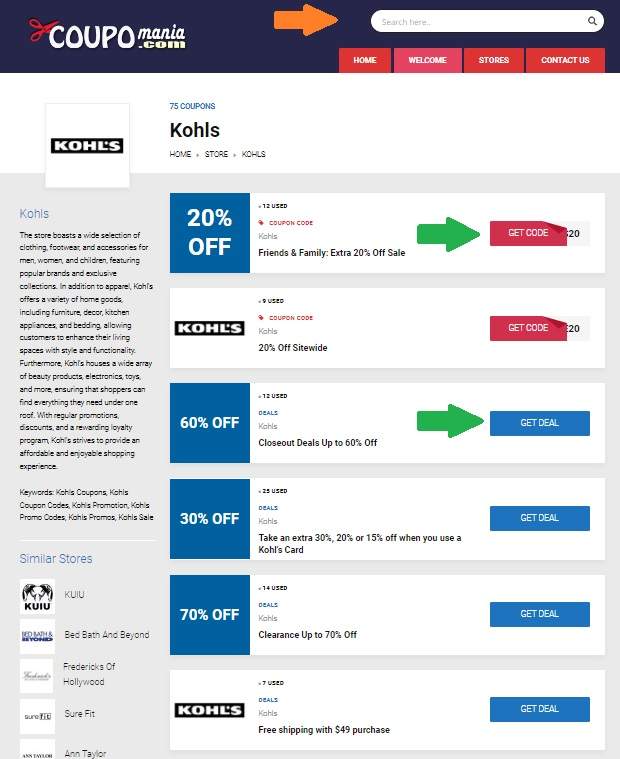 Welcome to Coupomania.com, your one-stop destination for unbeatable savings, promo codes, and deals! In today's fast-paced digital world, online shopping has become the preferred method for consumers to find the best prices on their favorite products and services. As a savvy shopper looking to expand your reach, Coupomania.com offers great money-saving opportunities.
Here, we will explore how to make the most of this fantastic coupon site to unlock incredible discounts and optimize your shopping experience.
Navigating our website:
As you land on the Coupomania.com homepage, you'll be greeted with a user-friendly interface designed to provide you with a seamless coupon-searching experience. Take a moment to explore the various sections and familiarize yourself with the layout and use the search bar to find specific brands or services you're interested in.
Exploring Promo Codes and Deals:
Coupomania.com boasts an extensive database of promo codes and deals from a wide range of retailers and service providers. Once you've identified a store or category of your interest, click on it to reveal the available coupons. Take your time to browse through the list, as some offers may vary in terms of the discount percentage, expiration date, or special conditions.
How to Use Coupons on Coupomania.com:
Using coupons on Coupomania.com is a breeze. When you find a deal that suits your needs, simply click on the "Get Deal" or "Get Code" button. If the offer requires a promo code, it will be displayed for you to copy. After copying the code, click on the provided link to be redirected to the retailer's website. At the checkout, paste the promo code in the designated box to apply the discount.
It's that crazy easy!
Happy couponing!
Coupomania Team